Great news, Last June, I had the pleasure of hosting a concert at the Robinwood Concert House for Trevor Watts & Veryan Weston, two of London's finest veteran jazz improvisers.
The recording of that concert will be available worldwide on a double cd, along with a concert they did in Guelph, Ontario.
The 6 tracks are named Parkwood, Robinwood, Scottwood, Glenwood, Maplewood and Hollywood. Veryan liked to stroll around the neighborhood and take in the sights.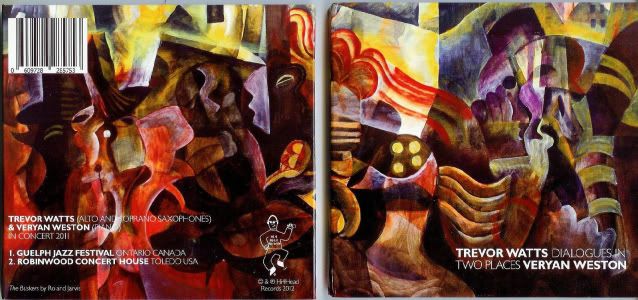 This Saturday Night @ the Robinwood Concert House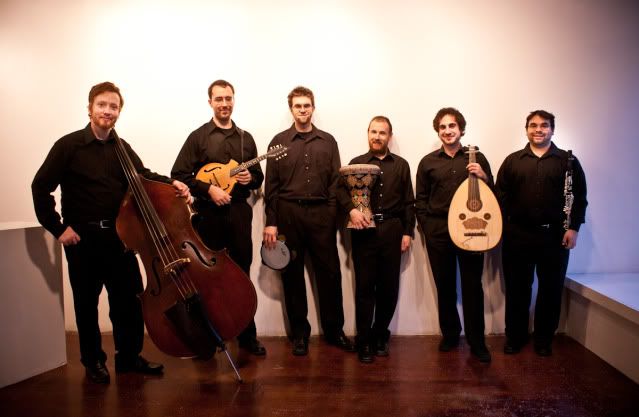 an evening with Wisaal
Wisaal, an Arabic-influenced world music ensemble based in East Lansing, Michigan, was formed in February 2010. Wisaal is an Arabic word meaning links, connections, or unities. This reflects our attempt to present high-quality concert and educational presentations of music that fuse elements of the Arabic musical heritage with Klezmer (Jewish dance music), Classical Indian, and American influences while respecting the spirit of these musics. Wisaal's repertoire consists of Classical Arabic instrumental pieces, contemporary fusion pieces, and our compositions.
Classical Arabic instrumental pieces from the twentieth century become frameworks within which traditional Arabic forms and rhythmic patterns blend with Western harmonic backgrounds and rhythmically charged pop and world-music grooves. Arabic instruments - oud, percussion, and bass - are joined by Klezmer-influenced clarinet, American folk mandolin, and Indian tabla. Contemporary fusion pieces and original compositions combine these various influences and allow for extended improvisations that showcase the different improvisatory traditions represented in Wisaal.
Wisaal has been active in creating projects and finding performing opportunities. In December 2011, Wisaal received the Excellence in Diversity Awards for "Excellence in Advancing Global Competency," from Michigan State University. A feature about Wisaal was produced during summer 2011 and is available for viewing on Lansing Public Media. Wisaal has performed at various venues around Michigan, from Charlevoix to South Haven, Michigan State University's Wharton Center Cobb Great Hall, to intimate settings in local coffee shops. Wisaal has performed in festivals and social functions in the Detroit area for the Arab-American community. The group has recently diversified its performance offerings by collaborating with a Lansing based dancer, Leilah. Wisaal released a short debut recording, "Mosaic" in 2011 and is working on its first feature cd to be released in 2012.
Robinwood Concert House
2564 Robinwood
9pm - donations suggested
http://toledobellows.wordpress.com