http://money.cnn.com/2014/02/19/technology/google-fiber/index.html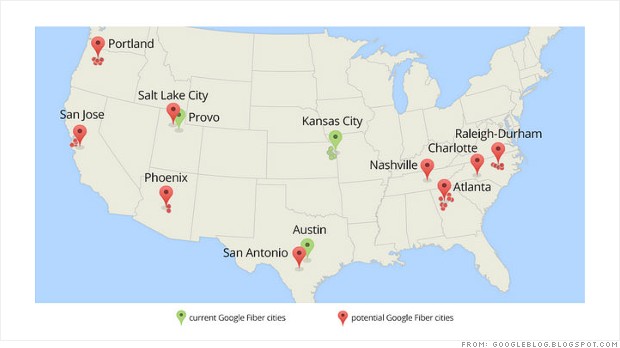 Google has started to expand its fiber product again and selected 9 more cities to look at. None are near Toledo which maybe could open the window if the city would come together and really push for it. It would be a tremendous tool to use for business recruitment and quality of life enhancements.
The network is 1 gigibit per second, which would blow anything existing providers in the Toledo area have away. Kansas City is $70 a month for internet service and $120 bundled with video. During its role out of the network, it offers the market free slower speed internet for 7 yearsish but it comes with a one time "construction fee" of $30 to $300.
This says it all:
"These cities are led by people who have been working hard to bring faster Internet speeds and the latest technologies to their residents," the company stated in its blog post. "And they are diverse -- not just geographically, but in the ways they'll give us opportunities to learn about the wide range of challenges and obstacles that communities might face in trying to build a new fiber network."
Open the doors and welcome them in with cooperation and reap the benefits.