under the guise of the Obama campaign's seal.
http://www.boingboing.net/2008/10/24/barack-hussein-obama.html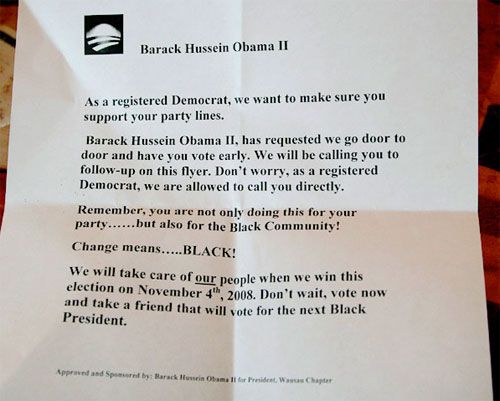 Disgusting.
Someone at a party this weekend mentioned something about 4 years ago Republicans were calling people at all hours of the day and night claiming they were calling from the Democrat offices and asking them to vote... here's the kicker... using "black-sounding" voices in order to turn those voters off.