-Oct 9th
Lina Allemano Four/Beak full of Rubies/Billowing @ RCH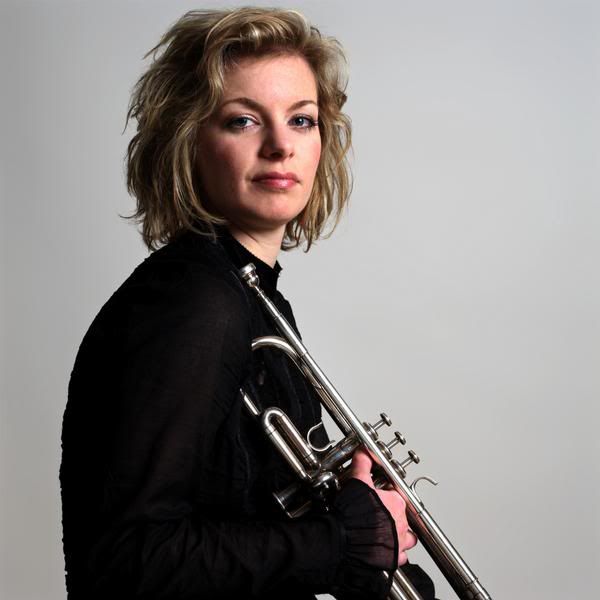 Lina Allemano: trumpet
Brodie West: alto saxophone
Andrew Downing: double bass
Nick Fraser: drums
Toronto's LINA ALLEMANO FOUR has been hailed as one of Canada's most vibrant cutting edge avant-jazz groups. Known for their inventiveness and synergy, they deftly blur the line between composition and improvisation. Their music showcases Lina's progressive and open compositional style combined with her band's exquisite expressiveness and knack for the unexpected. A stimulating dynamic of interaction and spontaneity assures that the group's performances are always lighthearted and full of surprises. The band has toured extensively over the past 5 years, having released two widely acclaimed CDs, Gridjam (2008) and Pinkeye (2006), and will be releasing their third album in 2010.
http://www.myspace.com/linaallemanofour
Lina Allemano Four's recent highlights include: feature performances at Jazz Festivals and major tours across Canada; recordings for CBC Radio and TVO; nominations for Canadian Independent Music Awards' Favorite Jazz Group and National Jazz Awards Acoustic Group of the Year.
Press Quotes about Lina Allemano Four GRIDJAM:
"Sweet, but also short, Gridjam displays an enticing emotional dichotomy between smeary melancholic interludes and upbeat lyricism"
DOWNBEAT Magazine
"Four of Canada's best jazz players are heard leaping nimbly between concise bop and free-flowing sonic adventure, playing with agility, momentum and empathy, balancing intelligence and virtuosity with humour and moments of tenderness"
Montréal Mirror
"A stellar album… there's always plenty of room in the music, a dynamic that not only draws the listener in but allows trumpeter Allemano and her crew to take the music further out"
The Globe and Mail
"Wholly captivating… awe-inspiring interplay… fascinating and full of the unexpected"
The Wholenote
"There is a true synergy at work in this album… Lina's work is some of the most challenging and textured soundscapes in North American jazz circles"
Jazz Elements
Beak full of Rubies

http://www.myspace.com/beakfullofrubies
BEAK FULL OF RUBIES
Beak Full Of Rubies is Scott Deroche, Chuck Sipperly & Chandan Narayan. Collective improvisers and Michigan noise dudes in a sub-category of natural and organic fascination improvise and rustle in an elctro-acoustic via sampled noise and prepared instruments style. The group began in 2005 and has been fading in and out of formation sporadically ever since, playing minimal gigs and recording in short, focused bursts. The sound is intense and contemplative, finding a place outside of academic composition, but also a harsh noise sound more beautiful than brutal.
BILLOWING
Basing their sound around haunted echo and dubby tape manipulation, Billowing is the relatively new duo of Scott Deroche and Fred Thomas. The somewhat unlikely combination of improvised vocalizations run through a myriad of processing and prepared guitar result in a slow-building and often horrifying mesh of psychedelics falling somewhere between Goblin's horror soundtracks and Scientist's stoney dub mixes. The group has several releases already, including a one-sided LP on LifeLike, limited to 100 copies.
http://toledobellows.wordpress.com/
Robinwood Concert house
2564 Robinwood
October 9th @ 9pm
$5