I'd like to get a kind of nice out building added to my house. Any builders you'd recommend?
created by bobo on May 22, 2011 at 06:59:07 pm
Home
Comments: 5
Comments ... #
Ambrose Construction, 734-848-9912. he's my neighbor, hes been doing construction for years, he doesn't cut corners and don't rip people off.
posted by Linecrosser on May 23, 2011 at 04:52:48 pm #
You are recommending him because he's your neighbor, or he's done actual work for you in past?
I'm sure my company would be interested in giving you a quote. We build new garages all the time. We just finished this one.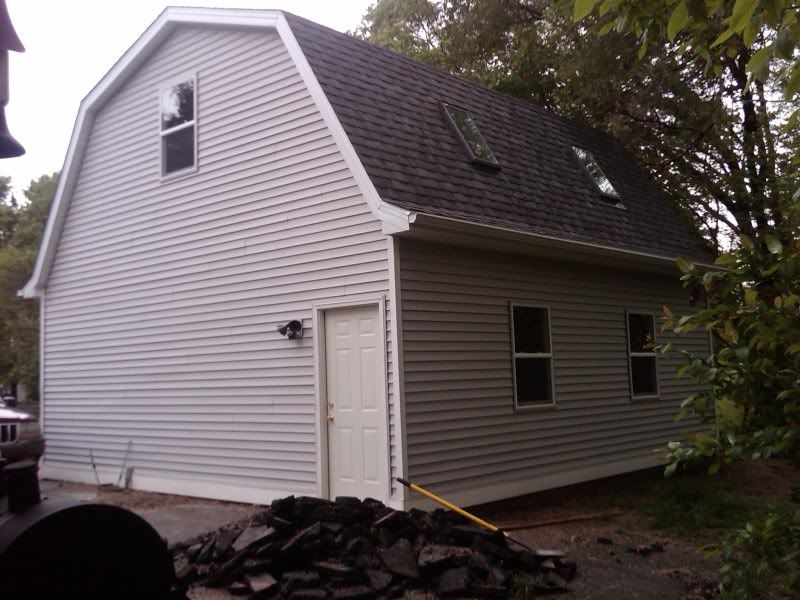 There are a few more pics of our recent garages on our website: www.totalqualityconstruction.com
I don't own the company, I am just an employee FYI.
Wesson Builders is good to work with, does a great job and quotes fairly. I'm a customer. If you contact them, tell them Debbie on Glenwood said hi.
He hasn't done any work for me and its not because hes my neighbor, I have seen his work and he is meticulous about it.
posted by Linecrosser on May 31, 2011 at 10:21:43 pm #
Login or create an account to post a comment.