(Combining info from Weather Web Links and JustaSooner's Weather Resource Thread)
Information contained in this thread should not be used as an alternative to weather radios, media, or other means of getting weather warnings/advisories.
Links
Convective Outlooks
SPC Convection (Severe Weather) Outlooks
________ Day 1 ________________ Day 2 _______________ Day 3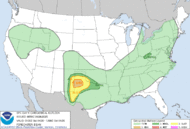 Mesoscale Discussions
SPC Current Mesoscale Discussions - Detailed analysis on areas that could receive severe weather.
National Watches
Tornado Watch boxes are outlined in red.
Severe Thunderstorm Watch boxes are outlined in blue.
Regional Watches/Warnings
_____Northern Indiana Warning Area Map ________ Cleveland Warning Area Map____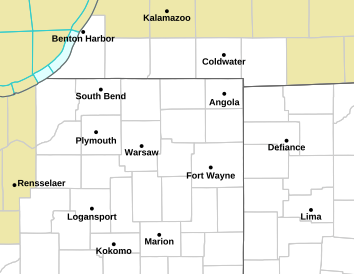 Color Meanings: http://www.weather.gov/wwamap-prd/faq.php
Radars

Click to view Michigan and Wisconsin areas http://climate.cod.edu/data/satellite/1km/Michigan/current/Michigan.rad.gif
Satellite Images